Artist / Song: –
Technik: Alternate Picking, Legato, Hammer On, Pull Off, String Skipping
Schwierigkeit: 6
Lick: #63
Outside, Superimposition, Superimposed, Upper Structure oder wie auch immer man "auf Tensions spielen" nennen will kann sehr herausfordernd sein. Es gibt aber Wege – welche natürlich von allen angewendet werden – um eine gute (Esels)Brücke herstellen zu können.
Einen guten Trick wäre die Moll-Pentatonik einfach zwei Bünde hochzuschieben: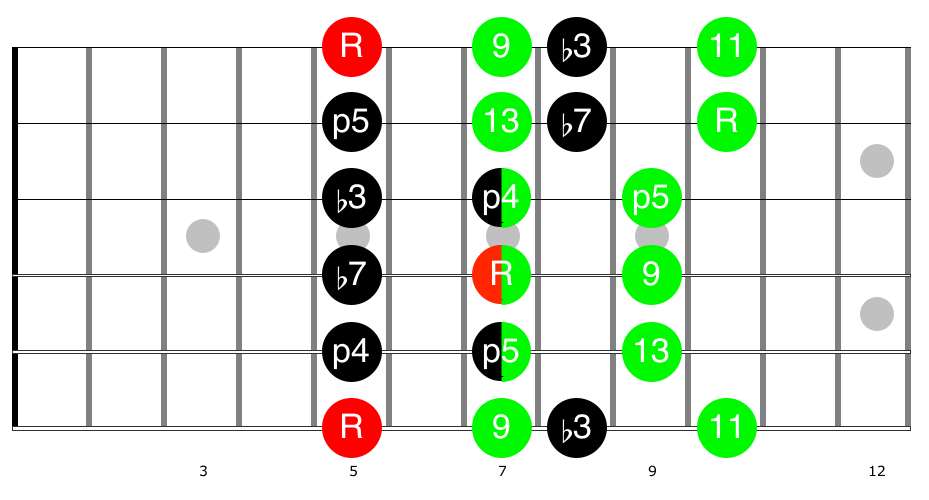 Die roten und schwarzen Noten sind Noten welche in der "normalen" Moll Pentatonik vorkommen. Schieben wir nun dieses Pattern um zwei Bünde nach vorne, kommen die grünen Noten zum Einsatz. Hier sehen wir, dass wir noch immer den Grundton (R), die Quinte (5) wie im originalen Pattern spielen. Jedoch ist die Anzahl an Tensions wie "9", "11" und "13" stark erhöht! 🙂
So müssen wir uns nicht unbedingt merken wo wir drücken müssen um eben eine dieser Tension zu erwischen, sondern wir müssen schon fast aufpassen, dass wir keine erwischen.
Mit einem solchen Pattern, welches wir uns sowieso schon gewohnt sind, machen wir uns das ganze Upper Structure (Superimposition) wenigstens ein bisschen leichter.. 🙂
Video
Download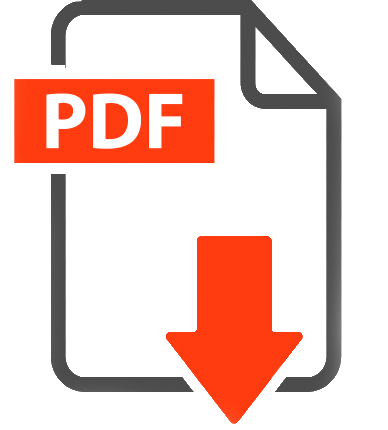 Support me on Patreon and get the original Videos, PDFs, Guitar Pro Files and Neck Diagram for each Post!